An applicant is someone who wants to apply to become a provider. Common examples are foster families, daycare providers, and nursing homes.
Overview
Each applicant, whether they are approved or denied has its own unique provider and/or person profile, which displays information about the applicant. The Applicant view in cb Access shows the application. Approved applicants will have draft Provider profiles created in cb Track. And each person associated with an application will have a Person Profile as well.
Application Components
Each application contains a variety of information fields for the applicant to fill out. This information includes:
Applicant A/B: The applicant can indicate if there is a second applicant.
Identity: This includes basic information about the applicant like the name, the phone number, date of birth, race, sex, etc.
Note: date of birth, highest level of education, and sex are optional fields
Contact: This includes contact information like languages spoken, email address and phone number(s).
Note: Applicants can indicate their primary contact information if they enter more than one
Education & Employment: This includes highest level of employment and current occupation.
Note: Applicants can indicate if they are unemployed with a simple yes or no
Living Situation: This includes basic information about the home address, other people in the home and children outside the home
Relationships: The applicant can indicate the relationships between people associated with the application. Examples include, spouse, child, former foster parent, etc.
Note: Applicants will be able to associate people relationships with Applicant A and Applicant B (if applicable)
Example
This is a submitted application: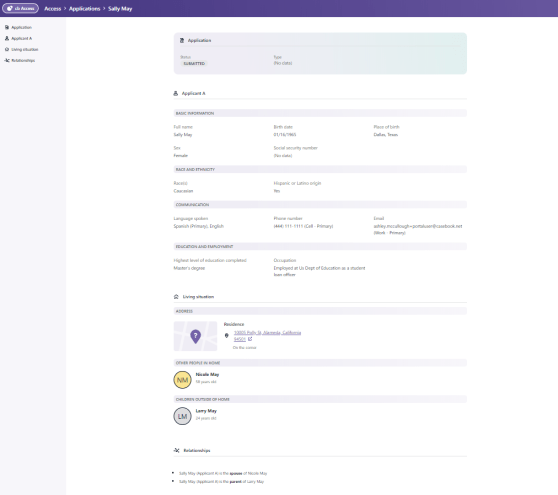 This is an application in the draft state: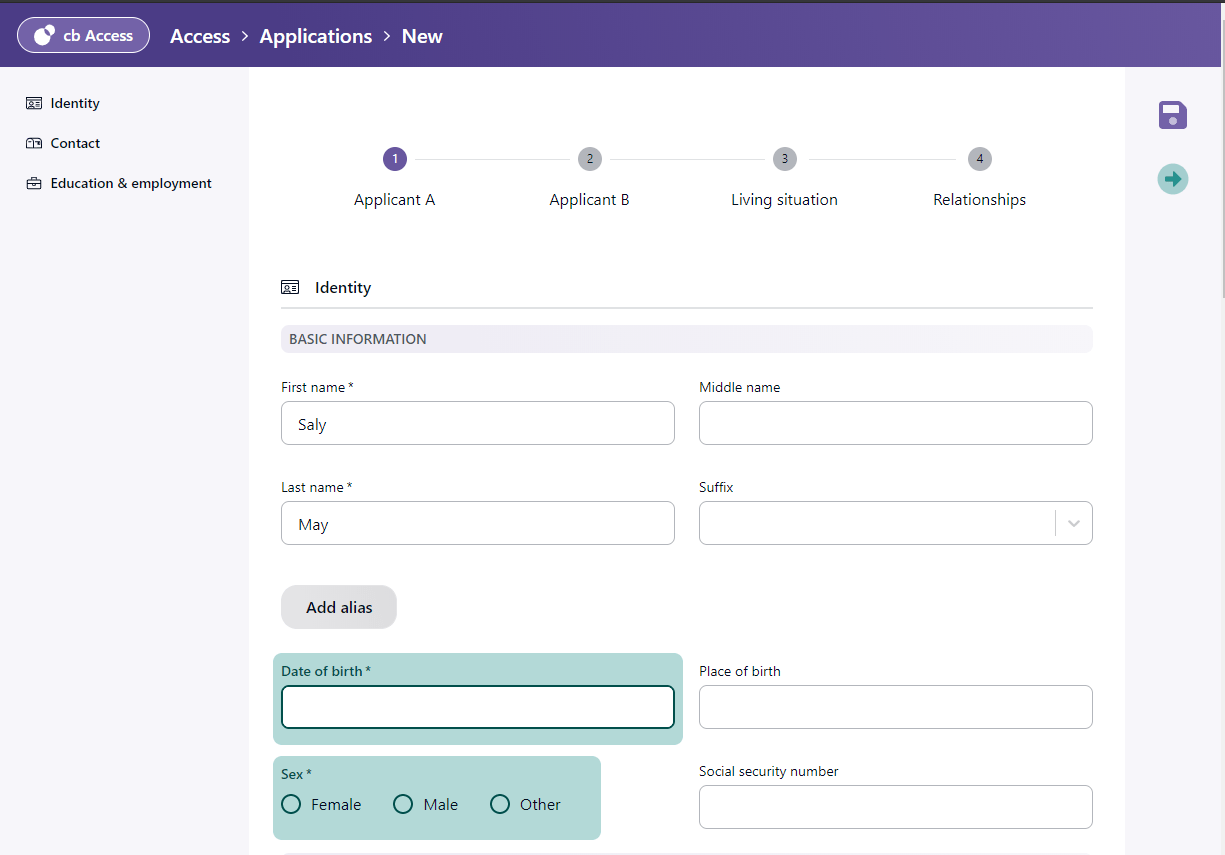 Revisiting submitted applications
Once an application has been submitted, the application history will be available on the provider and person profiles in the history section.