Mapping Fields to Parent Values
Administrators can identify when a record is hidden in the Workload View and Home page record widgets based on the status.
There are fields in Casebook that may change the way a record is shown. For example, we determine if a case is active by the Case Status field.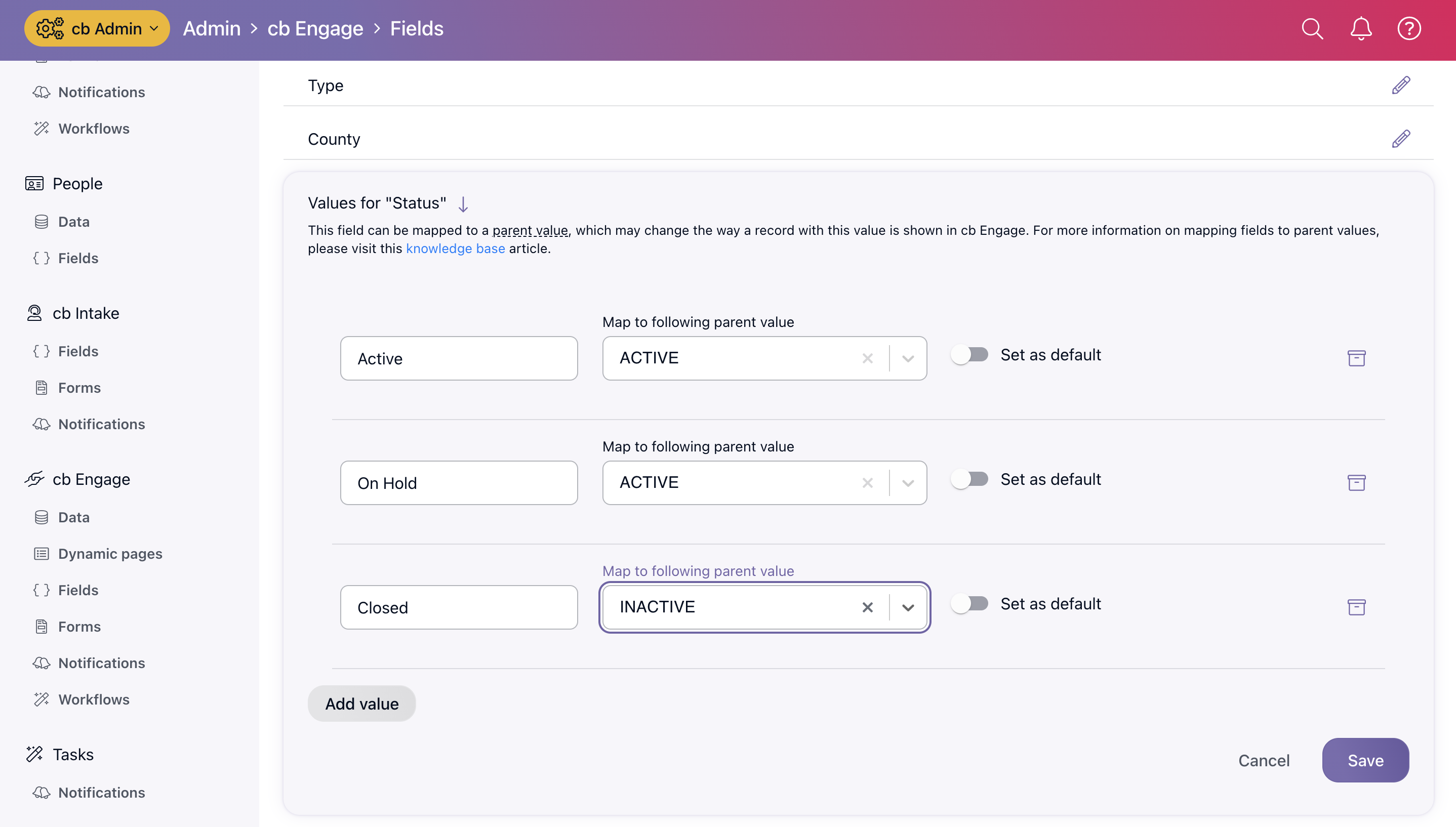 How to Map a Value
To map your configured values (left-hand column) to the parent values (right-hand column), simply select ACTIVE or INACTIVE in the drop-down menu.