Casebook Navigation Menu
Use the Navigation Menu to get to different apps or back to the app's Workload View. The menu will display apps depending on your organization and roles and permissions.
From whatever page you're on, click on the button in the upper left corner. It will display the name of the page/app that you're currently on.

For example, if you're on the Home page, the upper left corner will say Home.

After clicking on the button, the full menu will be displayed.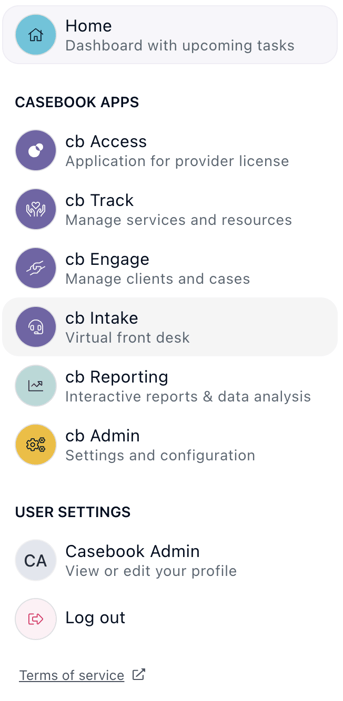 Depending on your roles and permissions, you might see all of the apps in the screenshot above or you might see only some of them. Under Casebook Apps, click on the app you want to go to, and you'll be taken the app's Workload view.
To make changes to your profile or sync your calendar, click on your name under User Settings. To log out of Casebook, click on Log out.