Dynamic Pages help administrators go a step further with configuration.
What can you accomplish with dynamic pages?
Add new sections and fields to the Person Profile - Your organization may need to record information that we don't have in Casebook. You can add a new section to the page and add fields to that section to record more information. You also have the ability to add additional fields to existing sections and delete existing fields.
Please note that it is best practice to delete unused fields and create new fields to capture data instead of renaming existing fields. When you rename an existing field, the new name will not reflect in Reporting.
Adding a New Section
Navigate to the Dynamic Pages section under People in cb Admin.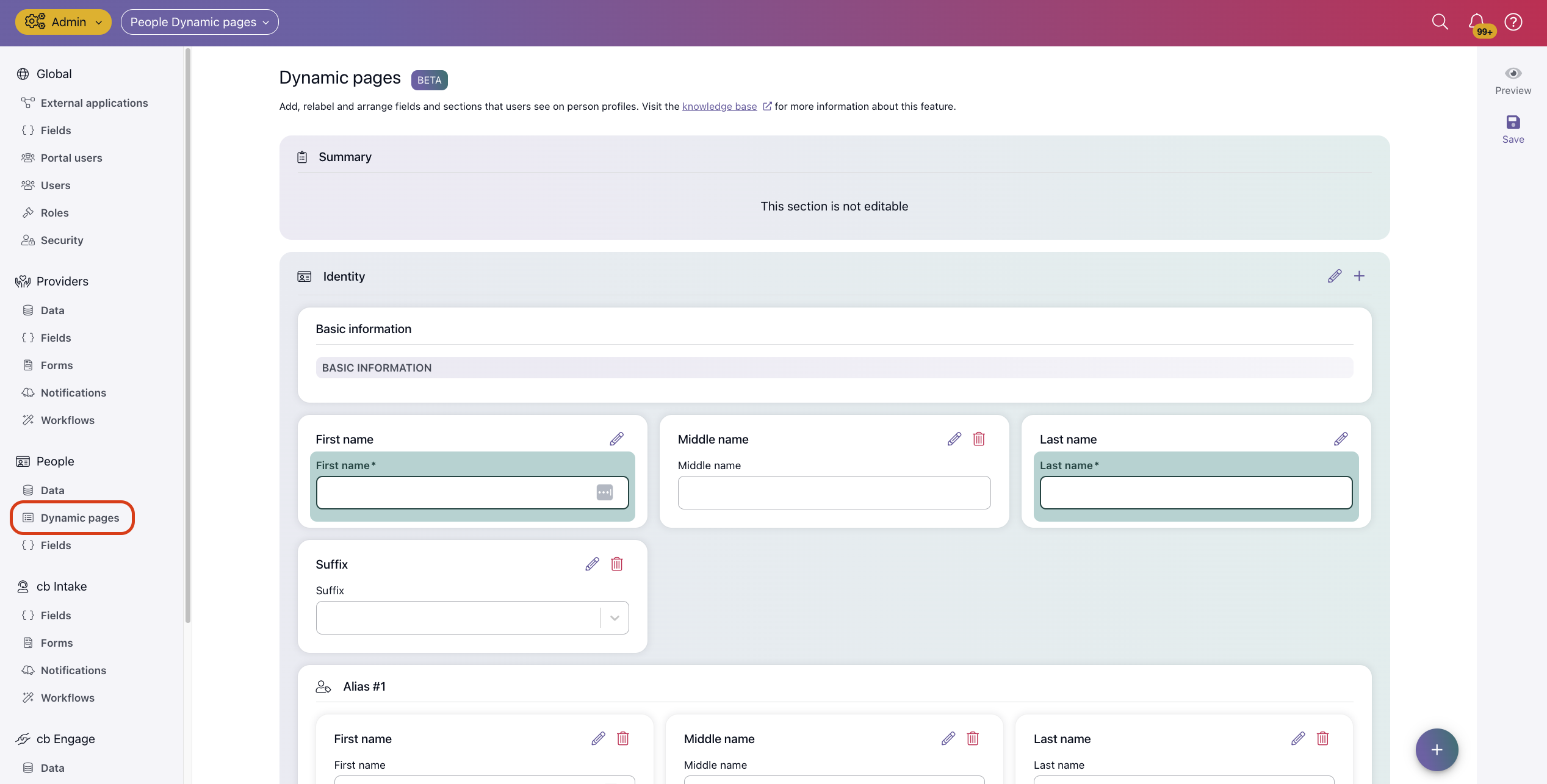 Select the plus icon in the bottom right-hand corner to add a new section to this page.
Enter the Section Name and select a Section Icon.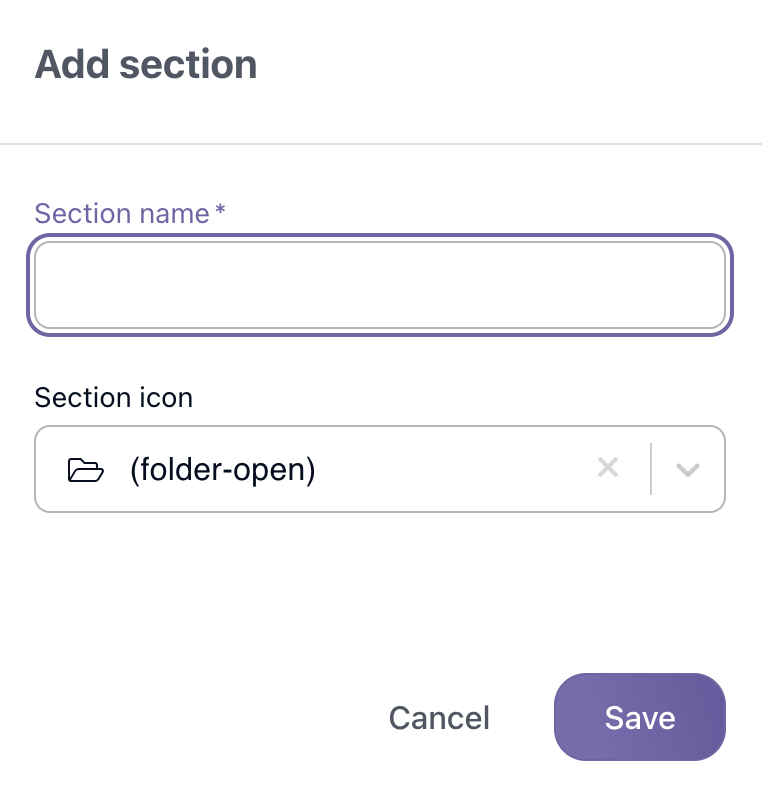 Select Save.
Add fields to the section by selecting the plus icon.

Before navigating away from this page, be sure to Save from the right-hand action menu.
Adding Fields to Existing Sections
Navigate to the section where you wish to add additional fields and select the plus icon.
Select the field type from the list shown. Be sure to Save your field before navigating away from the modal.
Deleting Fields
Navigate to the field that you wish to remove from your record and select the trash icon.