Getting Started for New Users
Filling Out and Completing a Form on a Record
Forms can be filled out and completed on a Person Record, Case Record, Provider Record, and Intake Record.
Adding a Form to a Record:
Navigate to the Forms section on a record.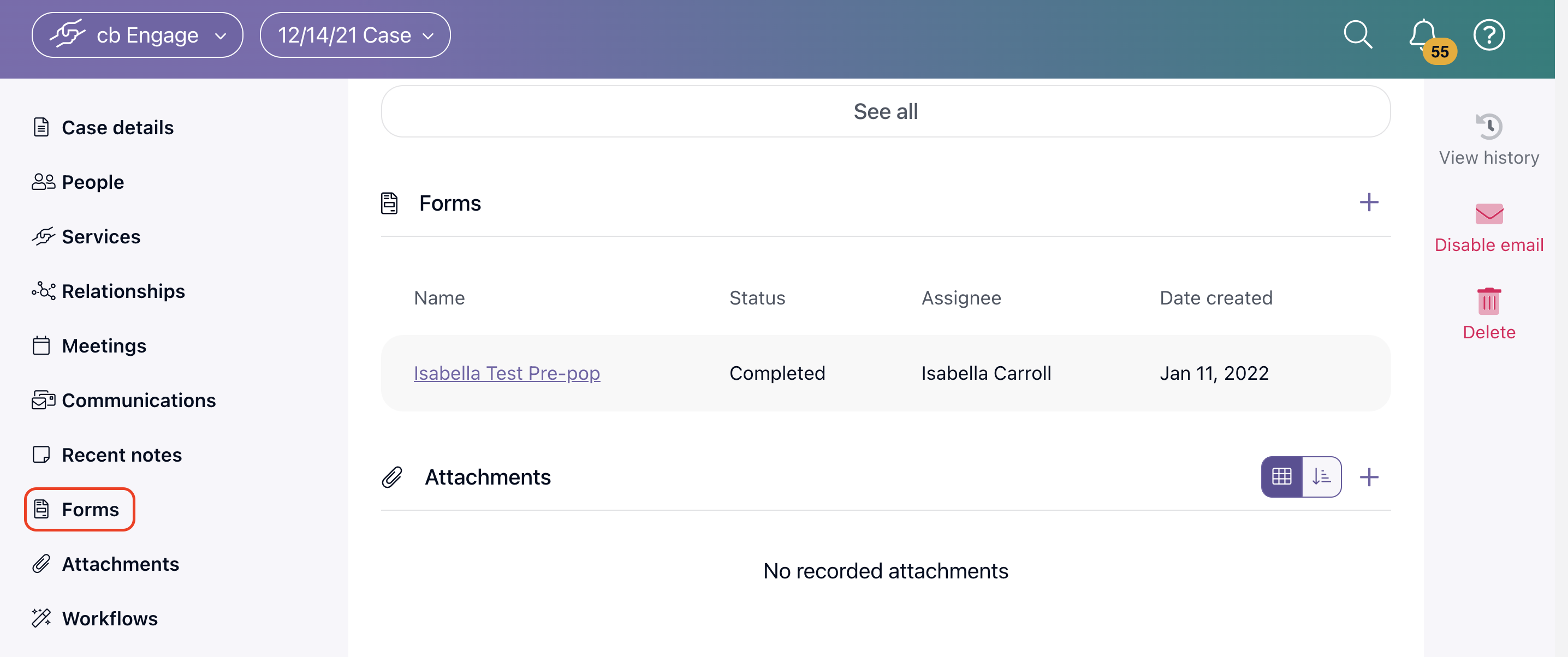 Select the + icon to add a new form to that record.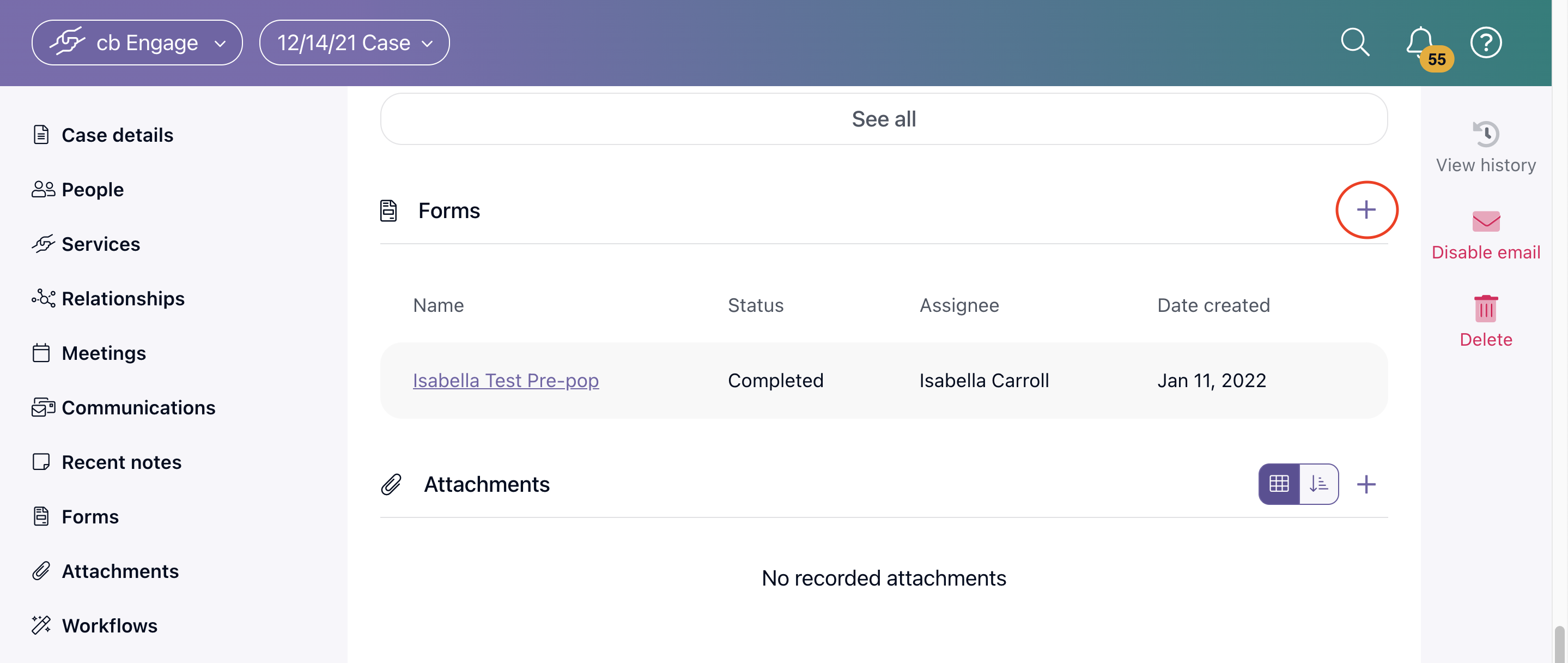 Select the form that you wish to use.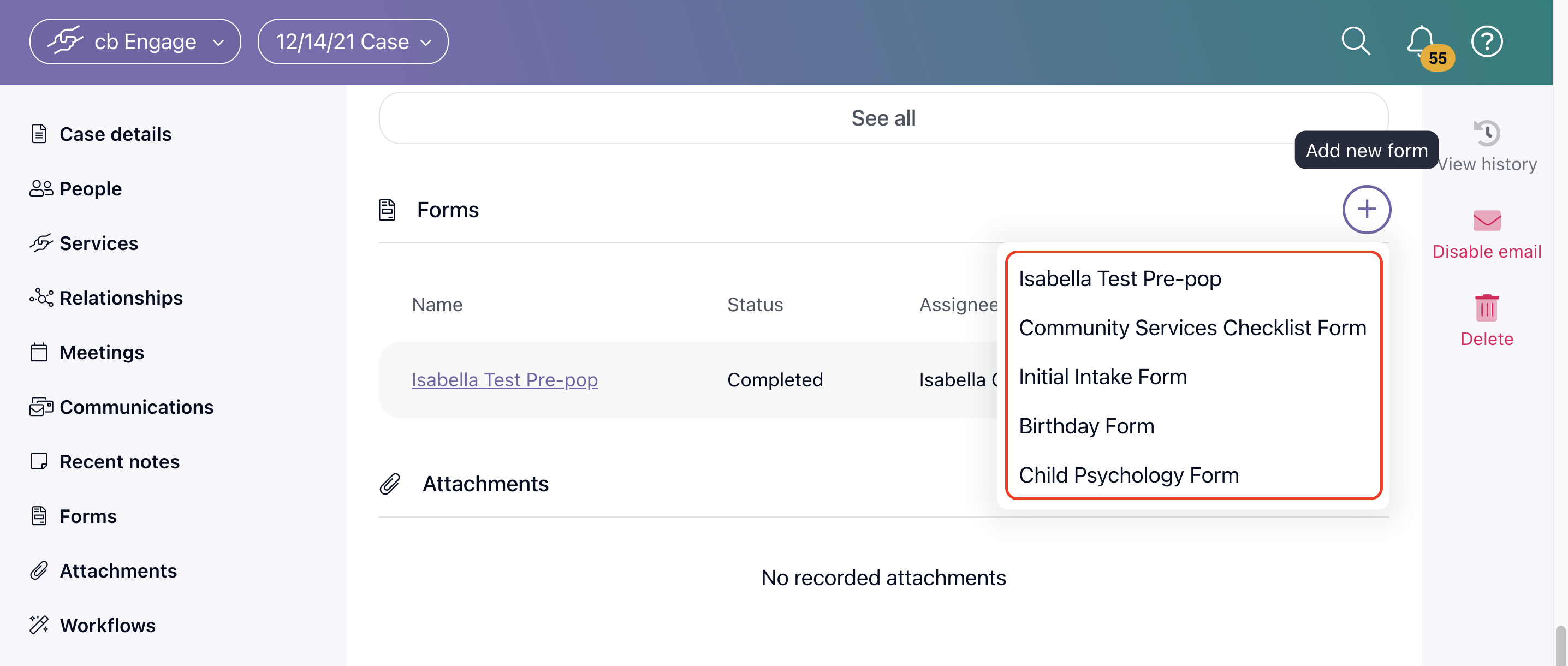 Complete the form by filling out the required information.
You have several options on the right-hand action menu.

If you are ready to complete and submit the form, select Submit.
You can save your progress but not submit the form by selecting Save.
You can delete the form by selecting Delete.
You can download a form at any time by selecting Download.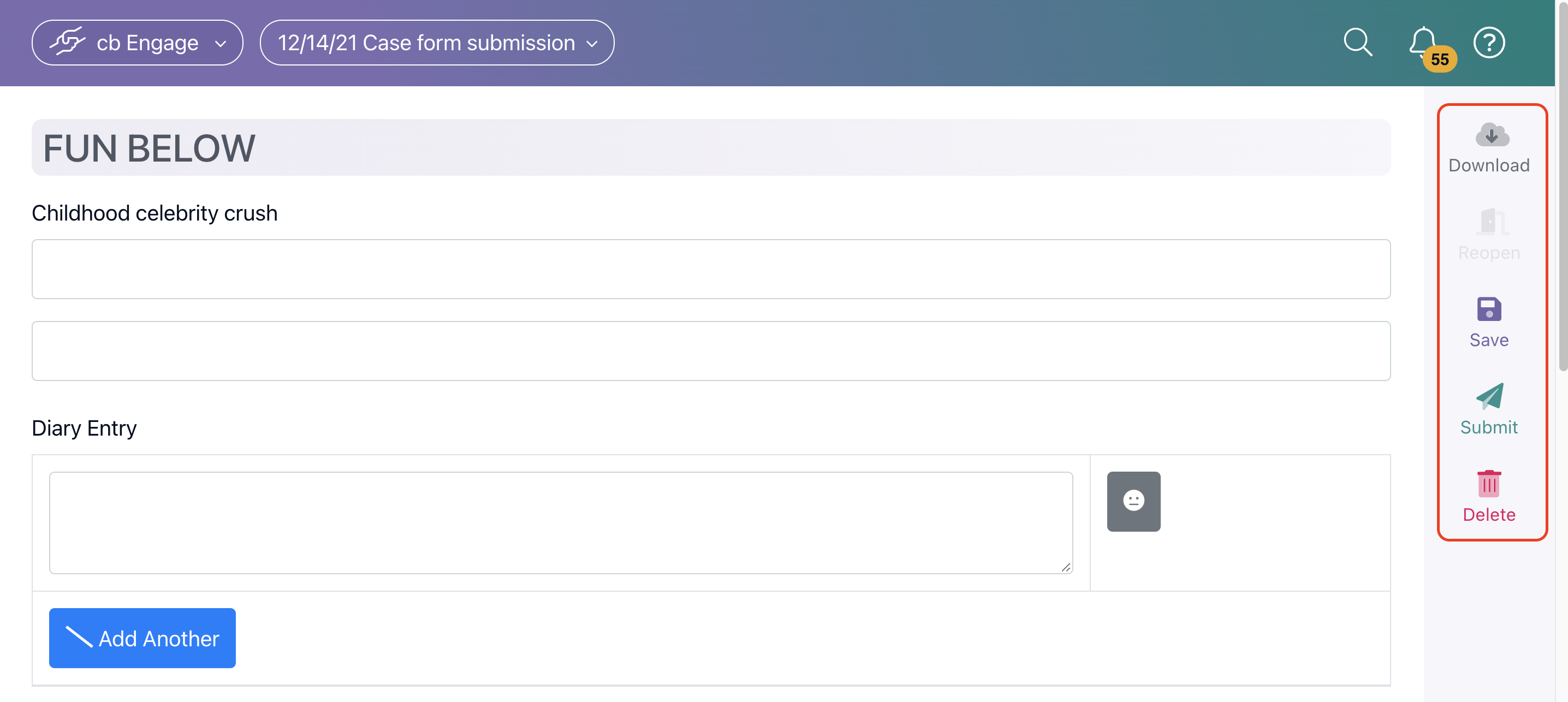 After the form has been submitted, you can re-open the form to make any necessary changes by selecting Reopen from the right-hand action menu.