The Home Dashboard is the main hub to view any of your assignments along with tasks and your calendar. Depending on your roles and permissions, your Home page view may vary.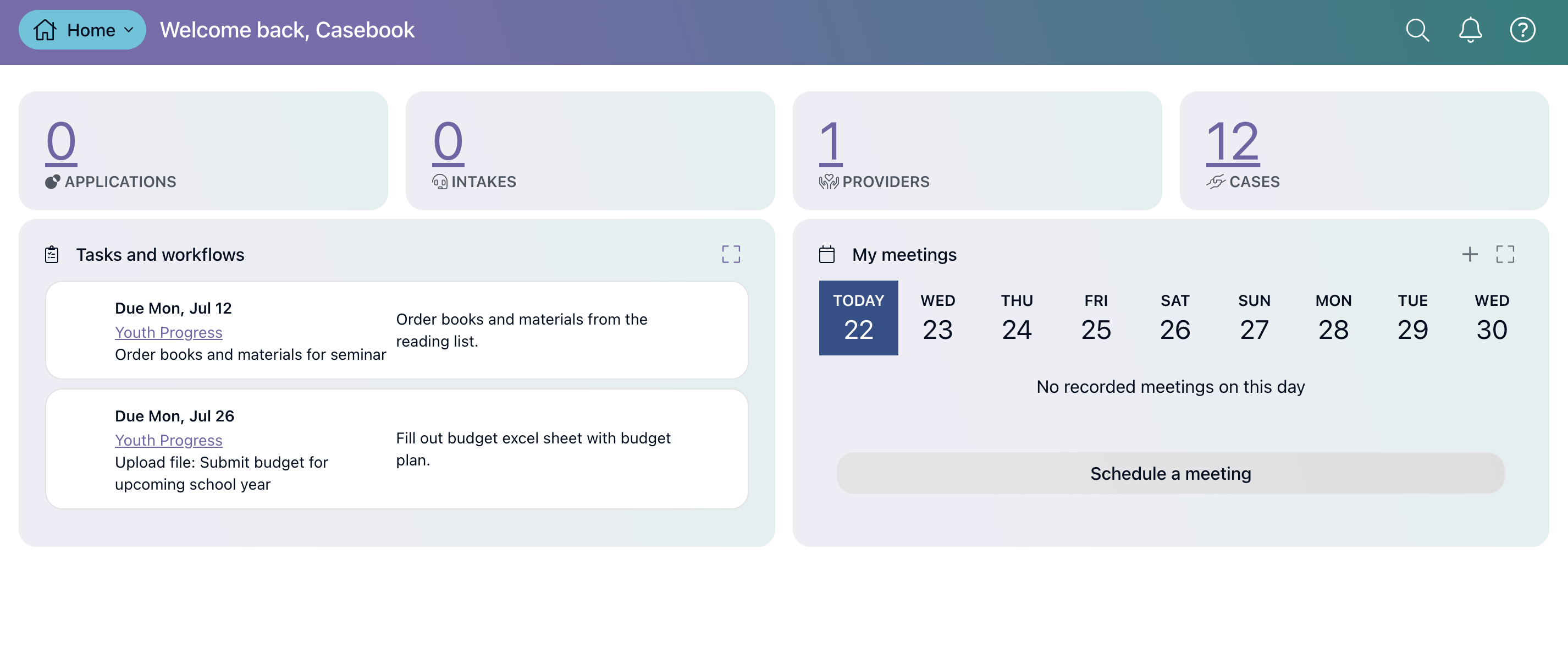 When you log in, you'll automatically land on the Home page. Here you will see a summary of the number of applications, intakes, providers, and cases (if applicable) that are assigned to you.
Click on the number, and you'll be taken to the Workload View for that app. For example, if I click on 1 (above Providers), then I'll be taken to the Provider Workload View with the My Work filter automatically applied.

The Tasks and Workflows section helps keep you informed at a glance of upcoming deadlines and tasks. In this section, your assigned workflows or standalone tasks are displayed.
Click on the Case or Provider name to navigate to the case or provider page. You can also click on the workflow step name to be taken to the workflow page.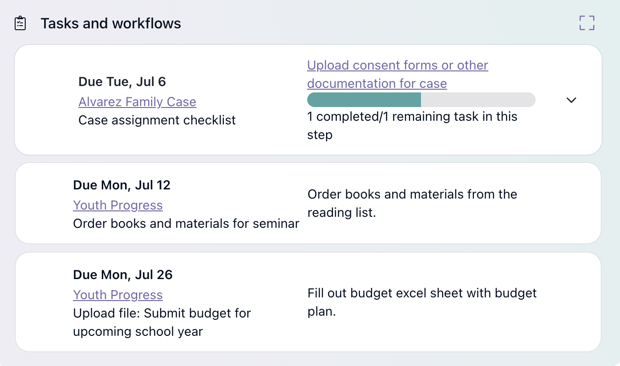 The My meetings section will display all of your meetings. It defaults to display the current date, but you can click on another date to view your meetings for that day. Otherwise, click on the See full calendar button
in the upper right corner to view your entire calendar.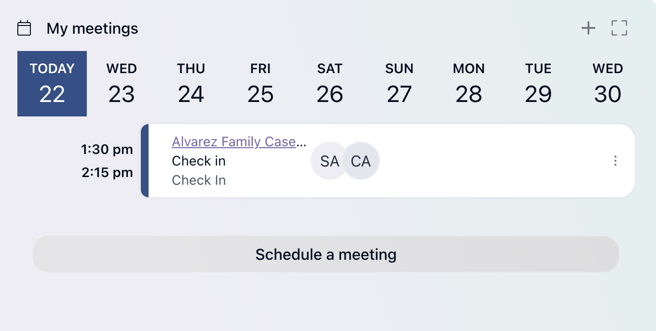 Click on the meeting card to display more details about the meeting. To learn more about scheduling meetings, click here.