Access the data that is important to your organization by creating a custom report in cb Reporting.
Building a Report | Updating Field Settings
Building a Report
Navigate to cb Reporting and select the + Icon in the bottom right-hand corner.
You will be brought to the Dashboard where you can add visualizations. To do so, select the + Visualization button in the upper right-hand corner.
Select the Casebook Platform as your data source.
Select the database that you wish to use in this visualization.

Note: You might need to scroll down in the pop-up card to see all the available options.

Once you have selected your database, select Select Data.

Tables - Form data collected from the forms you have built and completed in the system

Views - Structured data collected from the data you have inputted in the system via standard and dynamic fields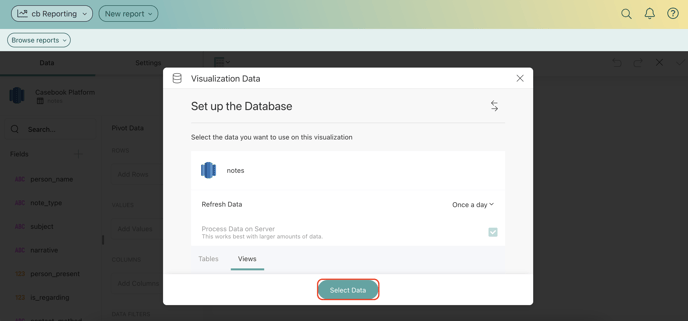 Please refer to the Datasets Guide for more information on each of these datasets.
Note: You can only select one view or table at a time to start a report with.
You are now brought to the Report Builder where you can begin to drag and drop fields into the pivot table. As you add fields, the table will update.
Note: To save this report, click on the top right corner ✔️ on the main dashboard page. The ✔️ will disappear after changes are saved.
To see these steps in action, check out the video below:
Updating Field Settings
To update settings for a particular field, click on the field, and a Field Settings pop-up will be displayed.
For fields that are in Rows, sorting can be updated.

For fields that are Values, you can update aggregation, sorting, formatting, and more.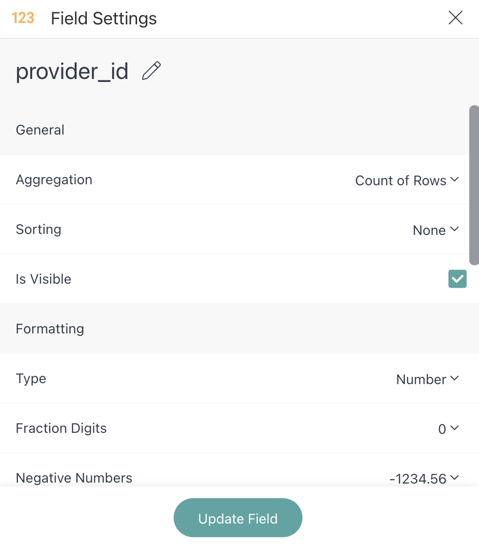 For fields that are columns, Sorting and Formatting can be changed.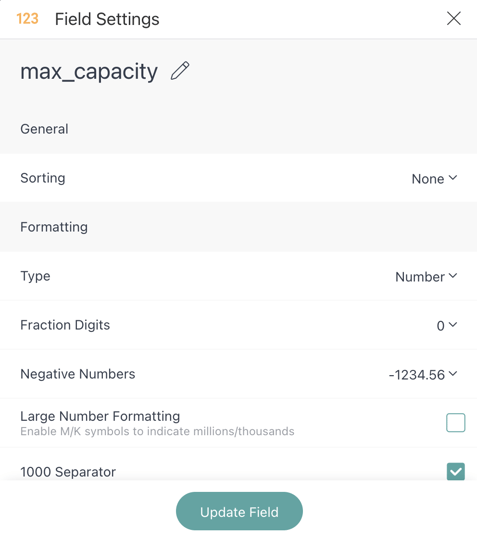 Editing Saved Reports
To make changes to a saved report, click on the ellipses

in the upper right corner, and then click Edit.
You can now make changes to individual reports by clicking on the ellipses

for each individual report. You can edit, rename, copy, duplicate, or delete reports.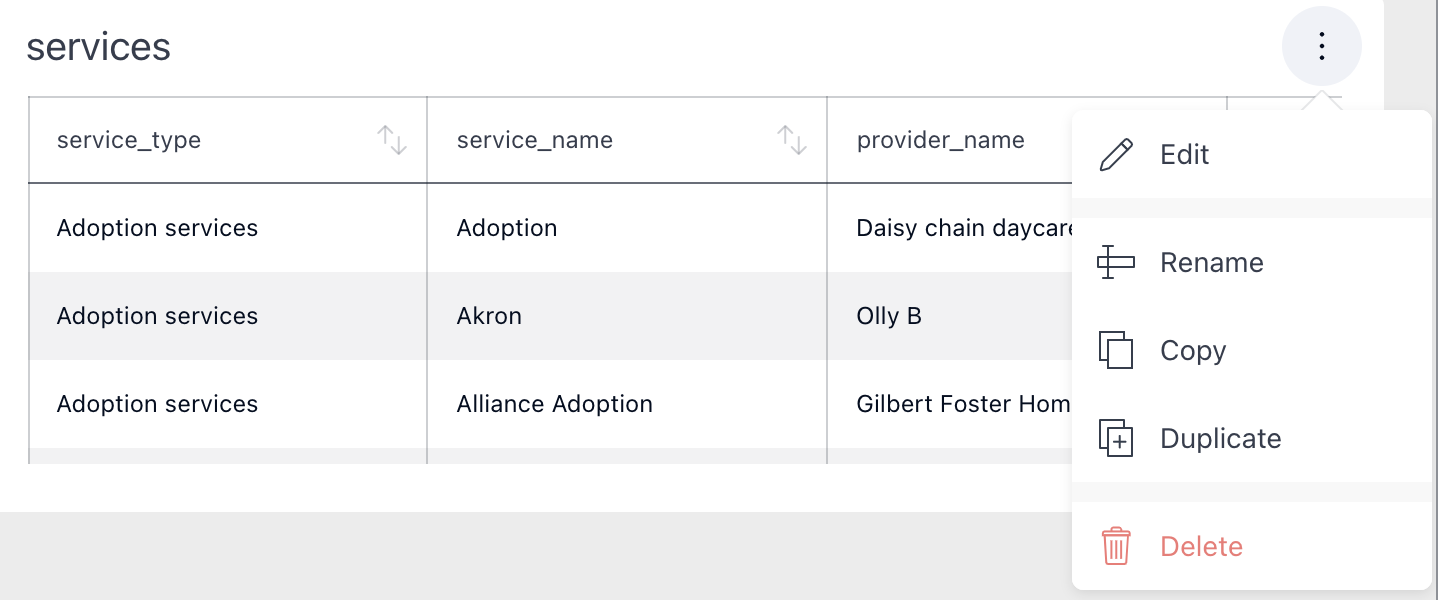 After making changes to reports, click on checkmark

to save those changes. Alternatively, you can click on the

to discard any changes.